Contact
Contact us with any questions and comments.
Craftsmanship
Once the design is created, we pursue the best domestic hard woods (with an eye towards sustainability), like Red and White Oak, Poplar, Steamed Walnut and Cherry as well as exotics such as Mahogany, Jatoba, Tigerwood, and even Bamboo. We purchase all of our lumber from mills practicing sustainability environmental responsibility.
When the raw lumber arrives, our craftsmen blend old world joineries like mortise and tenon, and dove-tailing with the most advanced woodworking equipment in the world to create unique, architectural features. We create all of our countertops, stairs, millwork, and doors at our plant in Pacific, Missouri.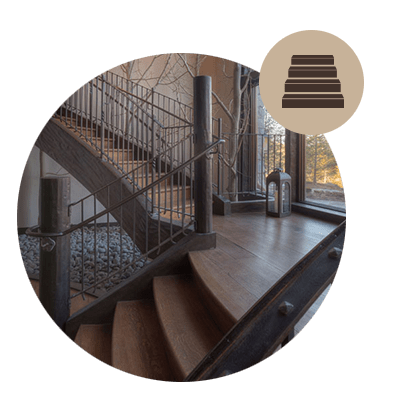 Custom Stairs
No other interior architectural element makes a stronger statement than your staircase. See the story of how we created the grand staircase for the Big Cedar Lodge in Branson, MO.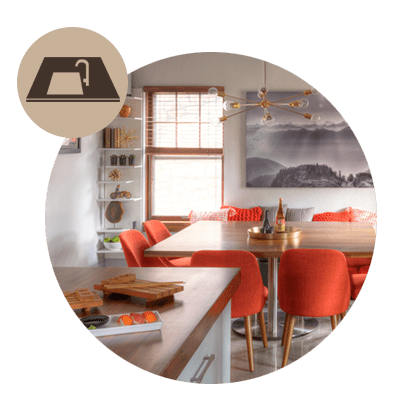 Custom Wood Countertops
Wood countertops bring incredible presence and balance to any space. Discover how our countertops are made from start to finish.
Our Design Center
Ours is a one-stop design center, a cutting-edge concept center that's capable of producing a range of looks from traditional to contemporary. During the design and concept phase, our sales staff, designers and support staff work with your builder, architect, and designer to translate your ideas from paper possibilities into digital realities. This collaborative approach helps ensure your design is expertly cared for and understood by craftsmen who build your countertops, stairs, millwork, doors and windows.