What Are Casement Windows?
Casement windows are perfect for homeowners who love fresh air and natural light. A popular window style for those looking to upgrade or build, casement windows provide maximum ventilation for your home. The hinges on one side allow the window to fully open, whether by a crank-out, push-out, or inswing mechanism. If you're seeking a custom solution for your home, our St. Louis casement window installers have you covered.
At Kirkwood Home Gallery, we offer quality products from leading vendor partners. Leveraging 80 years of experience in the window and door industry, our team designs and installs unique casement windows that fit your home's specific style. For a window project that exceeds expectations, look no further than the St. Louis casement window installers of Kirkwood Home Gallery. Schedule a consultation today.
Choose Your Glass
Glass is more than just a means to see through a window or door frame. Technological advancements have allowed glass to achieve strict energy efficiency standards in numerous climates. We offer the following types of performance glass for casement windows: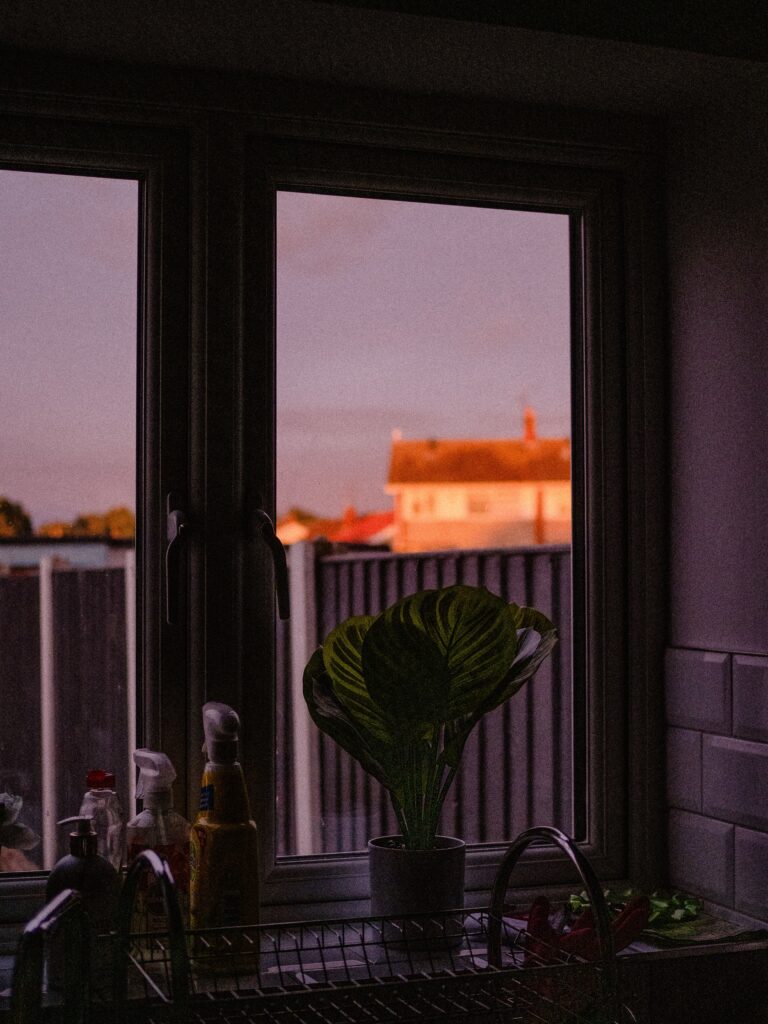 Double-pane Low-E. As the name suggests, two panes of glass are separated by a thermal spacer bar and Low-E (low emissivity) coating that reflects heat out in the summer and holds heat in throughout the winter, creating a barrier that protects your home and saves energy.
Double-pane Low-E366. It's the next step up in efficiency over standard Low-E, blocking 95% of UV rays. This upgraded coating is used where the sun exposure is harsh, like west-facing windows and doors, and doesn't add much to overall cost.
Customize your casement windows further with specialty glass options. Whether you're seeking tints, art glass, or privacy patterns, specialty glass windows spark interest and promote privacy. Choose between the following specialty glass types and more.
Rain
Frosted
Aqualite
Glue chip
Horizontal reeded
Vertical reeded
Grey
Grey reflective
Seedy
In addition to glass types, you can select coatings and films that improve the performance of your casement windows. Whether you want an easy cleaning process or to increase energy efficiency, our St. Louis casement window installers have you covered.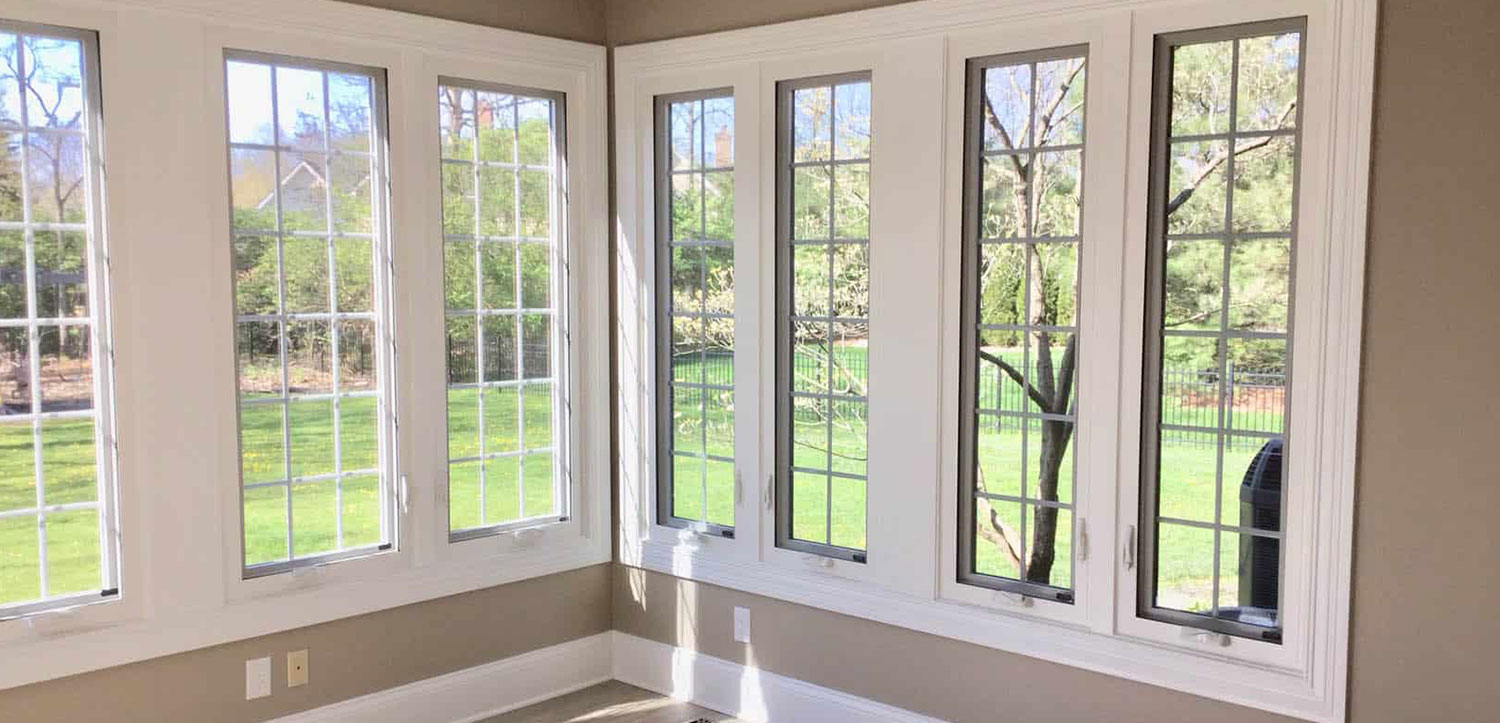 Choose Your Casement Window Materials
Determining which casement window material is best for your home largely depends on your style and the look you want to achieve. Choose between the following exterior material options:
Aluminum-clad wood. Strength and style fuse together with aluminum-clad wood material. The durable extruded aluminum protects the wooden window from elements such as rain, ice, insects, and decay. Available in various wood species, it's easy to create the look you want that's both beautiful and sturdy.
All-wood. If you're seeking a traditional, naturally beautiful window material that offers numerous customization options, all-wood is for you. Whatever style you have in mind, all-wood windows can be personalized to fit it – from historic to contemporary. With many species to choose from, all-wood completes your home's unique design.
Fiberglass. A naturally strong and durable material, fiberglass is a great choice for home windows. Generally composed of glass fibers and resin, fiberglass remains unaffected by bends, breaks, and dents. Plus, its ability to withstand extreme heat and cold makes it perfect for large windows.
Hybrid. The term "hybrid" is used to describe windows whose interior frames are manufactured from a different material than the exterior. For instance, you could choose a vinyl interior and an aluminum exterior to garner energy efficiency and strength. Mix and match materials to create a window that fits your needs.
Premium vinyl. Both durable and easy to maintain, premium vinyl window material promotes energy efficiency. Vinyl resists deterioration, decay, and harsh weather conditions with long-lasting style. Pick the right color for your home, and enjoy the minimal upkeep!
Choose Your Finish
Casement window finishes tie the look together. From paints to wood species, our team of casement window installers in St. Louis has it all.
Exterior paint. Whether you want a light, subtle gray, or a bold, bright orange, our high-performance exterior paint finishes will suit your desired look. Its vibrant color and resilience will last for decades.
Anodized. Created through an electrolyte process with oxide film, anodizing coats exterior aluminum clad surfaces. Anodized casement windows portray a reflective, radiant, and metallic look that demands attention.
Wood species. The species of wood can make all the difference in regards to presentation. Choose from maple, oak, mahogany, cedar, cherry, walnut, and more to complete your home's design.
Why Choose Our St. Louis Casement Window Installers?
Whatever your project, our team of experts will guide you through the entire process. Since 2005, we've helped customers with selecting, designing, and installing windows and doors. Our extensive showroom in Brentwood houses a vast array of styles, sizes, materials, finishes, glass types, and more, so you can test your options with your own hands.
We begin with an on-site consultation, where we listen to your wants and needs and determine the best fit for your home. Then, we'll help you design the perfect products, communicate with our suppliers during production, and install your windows using environmentally-conscious practices. Our support doesn't stop there – our highly trained sales team is here for you after installation should any issues arise.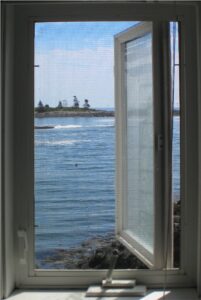 Schedule a Consultation With Our St. Louis Casement Window Installers Today
At Kirkwood Home Gallery, we're proud to provide exceptional quality products, craftsmanship, and value in every project we undertake. Our team of professionals is committed to exceeding your expectations, from initial consultation to final installation. Schedule an on-site consultation with our St. Louis casement window installers today if you're seeking custom casement windows made from quality materials and finishes.